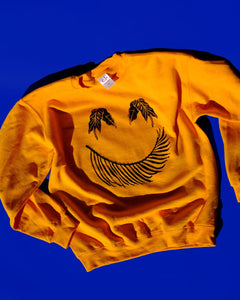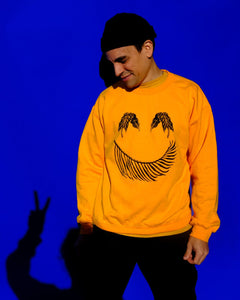 We're proud to be the originators of the first plant smile. A classic primary yellow sweatshirt with black print. Hand drawn by Tula and screen printed on 100% cotton.
Fit
Unisex fit, slightly oversized.
Care
Machine wash cold inside out. Tumble dry or lay flat.
Size
Available in small, medium and large. Rob is 5'9" and wearing large. Jamie is 5'3" and wearing a medium. 
Delivery Method
Nationwide shipping, NYC delivery and pickup available. Delivered with a smile.