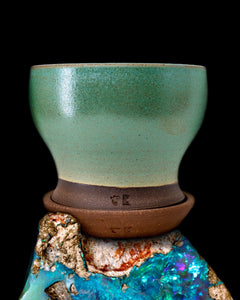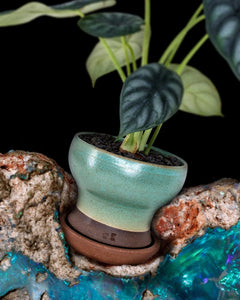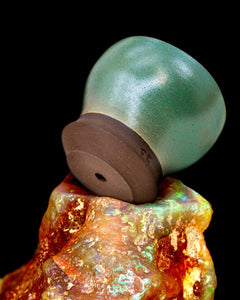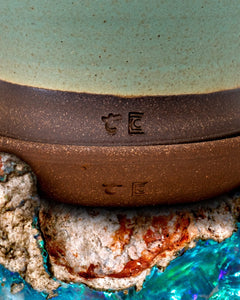 Opal is a handmade and locally thrown planter by Erin Clancy in collaboration with Tula House. Made from reclaimed clay and a custom mixed glaze, this planter is the perfect home for an earthy delight. Elevate your plants in the ceramic gem it deserves and transform your plant into a statement piece. The saucer is intentionally designed to align with the foot of the planter, creating a seamless chalice shape. PLEASE NOTE: While all diameters are exact, every planter is unique in bulbousness and shape. Not every planter is exactly like the photo.
Size
Approx. 5.5"W x 5"H with Saucer
Material
Reclaimed clay, custom Glaze.
Firing method
Gas-fired

About the Artist
Erin Clancy creates functional ceramics to be enjoyed at the table and in the home. Utilizing traditional practices of ceramics and illustration, all work is handmade and inherently unique. Erin lives and works in Ridgewood, Queens and her ceramics are made start-to-finish in her Queens studio.
Delivery Method
Nationwide shipping, NYC delivery and pickup available.