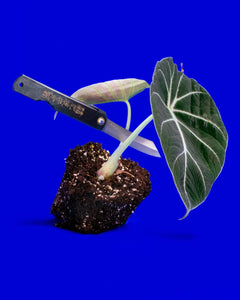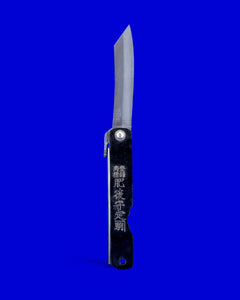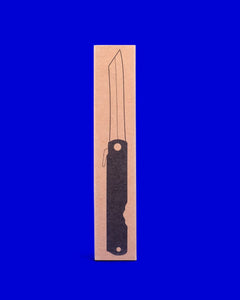 Traditional Japanese set folding pocket knife made by Kanekoma with a hand forged 3" folded SK steel blade. No locking device, no corkscrew, not even tweezers…whatever next?
The black nickel handle starts off shiny but soon mellows to a lovely rich patina. Quite a stiff action that loosens with time, and can be retightened with a sharp rap on the rivet with a hammer.

Size
171 x 5 x 18mm, 109mm folded length, 70mm blades.
Material
Made in Miki, Japan
SK steel
Nickel handles
Tula's Tip
Clean blade after use and dry well prior to storing
Packaging
Ships pre-packaged in Kanekoma box
Delivery Method
Nationwide shipping, NYC delivery and pickup available.